One of the most growing and needed areas of web development
is front end development. Not a single website or web application can do without it, which are created daily in huge numbers. And in the future, the demand for developing websites and applications will only grow.
Front end development involves the creation of a part of the web page that is visible to the user, which opens when they go to the site. The entire visible interface, navigation buttons, formatted text, beautifully placed pictures and animations appeared on the site thanks to the skills and abilities of the Front end developer, who mastered HTML markup languages, uses CSS styles and the JavaScript programming language.
Who is a Front End Developer?
A front end developer usually has several specialties at once – he performs the work of a layout designer, designer and programmer at the same time. After all, creating a website involves setting up a user interface with all visual parts, including usability and UI / UX design.
Due to the versatility of this profession and the constant growth in demand for it, it is quite reasonable that employers offer Front-end specialists the best working conditions, high salaries and various additional benefits. The front end developer can only choose the most suitable option for himself.
And here the question is brewing, what do you need to learn in order to gain the status of a sought-after worker in the field of Front end development?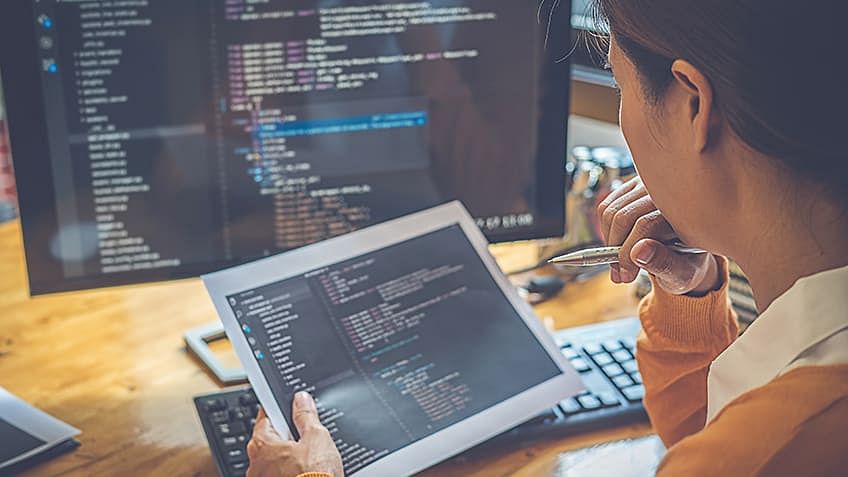 Front End Developer Roles and Responsibilities
If you're wondering what a front end developer does, he must:
Decide web page design and structure
Develop features to enhance the users' experience
Striking a balance between functional and aesthetic design.
Make sure the web design is smartphone-capable
Build reusable code for future use
Make sure web pages are optimized for best speed and scalability
Employ a diverse selection of markup languages to design web pages
Keep the brand consist throughout the whole design